Manage your Subscriptions
The subscriptions page allows you to create, edit and cancel existing subscriptions.
Create a Subscription
On the reemo.io instance portal, you can create new subscriptions, we offer 2 types of subscriptions:
Reemo Studio: Management interface for your users, computers and secure browsers.

Reemo API: Integrate Reemo to your webapp and manage your computers through Reemo API.
Reemo Studio allows you to choose a deploy mode suited to your needs:
Reemo Cloud: Manage your Organization/Studio on the reemo.io Cloud Instance.

Reemo Private Cloud: Order a separate Reemo Cloud Instance dedicated to your Organization/Studio.

On Premise: Install and manage your Reemo Instance on your own hardware.

Reemo Enterprise: Order a dedicated Reemo Instance and infrastructure.
Reemo Studio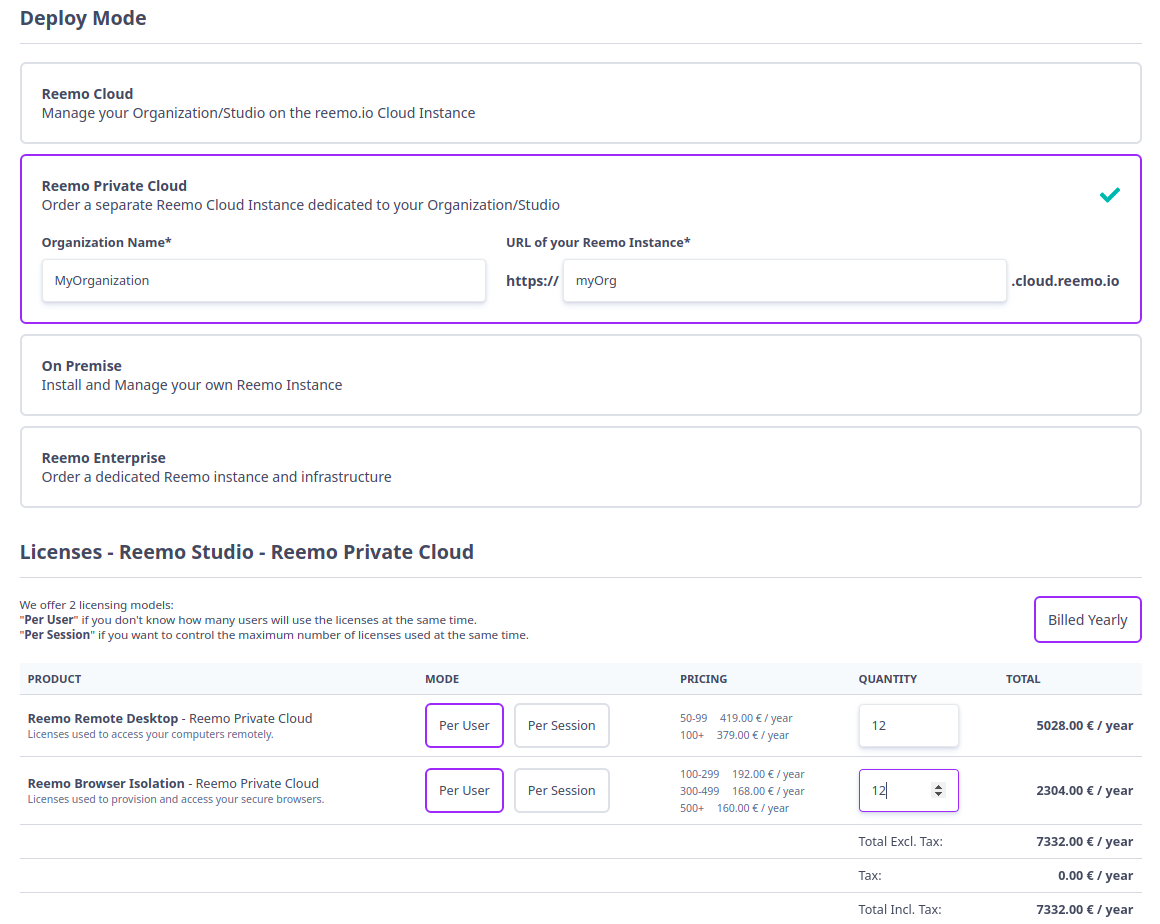 Once your deploy mode is selected, you will be invited to choose your Organization name and shortname and licenses. Theses names should be unique
Organization Name: Will be displayed on your custom login page and in your invitation emails.

Shortname: Will compose your custom login URL page to send to your users if you configure alternative connection methods (SSO).
We offer 2 licensing models for our remote products:
Per User: If you don't know how many users will use the licenses at the same time. One user associated to a computer/browser will take one license.

Per Session: If you want to control the maximum number used at the same time. One open session to a computer/browser will take one license, which will be freed upon disconnection.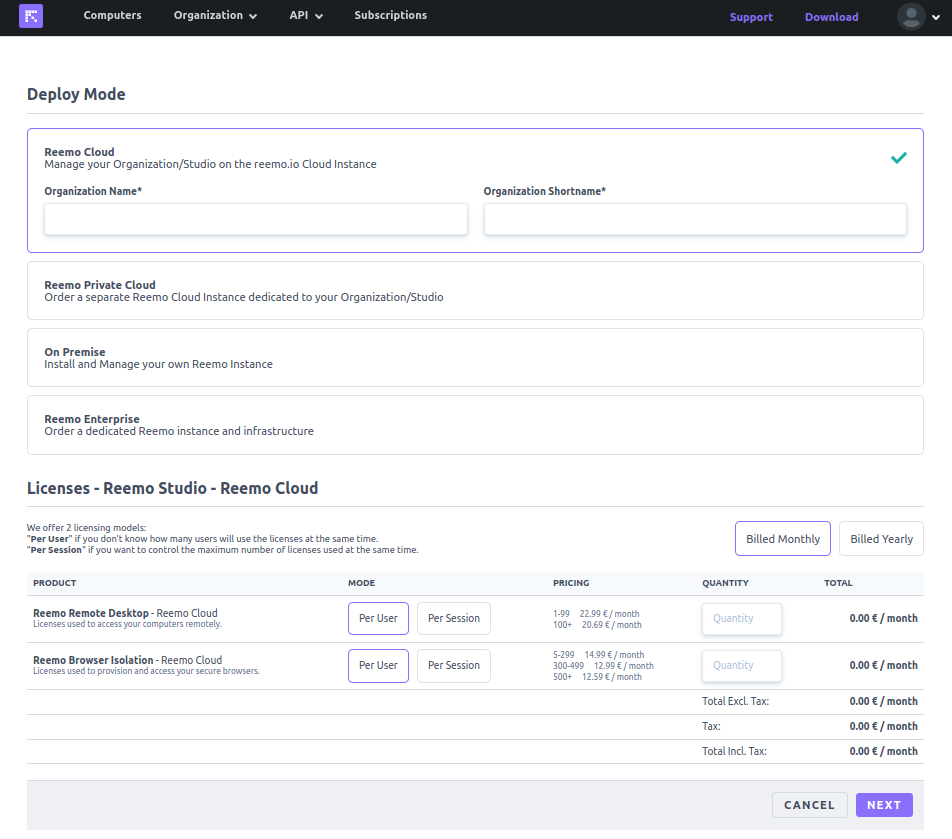 Edit a Subscription
On the subscription page, you will see the list of your current subscriptions and subscriptions status.

Note
You can edit your subscriptions at any time by adding or removing licenses. Modifications will change the subscription price and proratise changes based on your current consumption.
Cancel a Subscription
Open your subscription from the subscriptions list. Click on Cancel, the subscription will be canceled immediatly.
Note
Please note that we do not provide refunds for the remaining time of your subscription.